WaterSHED Spotlighted in Announcement of USAID's First Global Water Strategy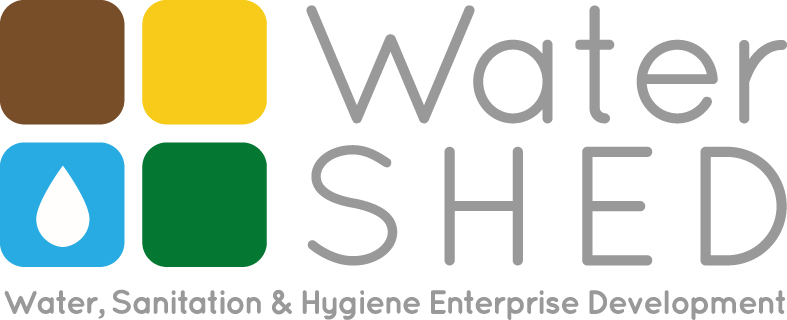 USAID Launches its First Global Water Strategy
By Christian Holmes
USAID Global Water Coordinator
This week, USAID Administrator Rajiv Shah, along with Senator Richard Durbin, Senator Chris Coons, Representative Earl Blumenauer and Representative Ted Poe, launched the first USAID global water strategy in the Agency's history. Under Secretary of State Robert Hormats represented the State Department.  Lisa Nash, CEO of Blue Planet Network and Gemma Bulos, Founder, A Single Drop for Safe Water (ASDSW) and the contemporary Christian band Jars of  Clay also participated.
I began at USAID almost four decades ago working on international disaster assistance efforts, meeting water, health and food needs in the Sahel. While our planet's needs for sustainable supplies of water and food have increased, so has our capacity to meet these needs. It's a privilege to be part of the team that developed – and will now help implement –a water strategy that will do much to meet water, health and food needs for decades to come.
The goal of the USAID Water and Development Strategy is to save lives and improve development in a world where practically 800 million people are without adequate water and 2.5 billion people are without access to adequate sanitation. The strategy sets out two overarching objectives: improve global health and strengthen global food security through USAID-supported water programs.  Here are four projects which represent the kinds of activities we expect to be supported by the strategy: Hygiene Improvement Project (HIP) – Ethiopia; Water, Sanitation and Hygiene Enterprise Development (WaterSHED) Lower Mekong; Water and Development Alliance (WADA) – Senegal; Indonesia Urban Water, Sanitation and Hygiene (IUWASH)
The strategy sets targets for a minimum number of people to be reached over five years: 10 million with sustainable water services and 6 million with sustainable sanitation services. The strategy emphasizes the need for increased investments and expanded attention to sanitation to translate into broader health and economic benefits. In Ethiopia, the USAID- supported Hygiene Improvement program facilitated the implementation of the Government's National Hygiene and Sanitation strategy. More than 5.8 million people in the Amhara region have been reached by hygiene and sanitation promotion activities, and an estimated 2.8 million people have stopped the practice of open defecation and now use a basic pit latrine.
The strategy seeks to manage water for agriculture sustainably and more productively to enhance food security. This will be achieved through increased emphasis on more efficient use of rainfall and improved efficiency and management of existing irrigation systems. The Haiti Watershed Initiative for National Natural Environmental Resources supports a vertical drip irrigation system, an innovative farming method that will benefit farmers with very small land plots. By planting certain crops vertically using this irrigation system, farmers can produce better yields using less land and water, particularly helpful in this heavily deforested country. In Mali, USAID has worked with farmers on ridge tillage to help increase the efficiency of rainwater capture for improved agricultural production. This has boosted cereal crop yields.
The strategy advances activities consistent with Senator Paul Simon Water for the Poor Act of 2005 including establishing criteria to designate high-priority countries for increased investments to support access to safe water and sanitation. We have designed criteria that designate which countries will receive water and sanitation services. The criteria are based on a combination of factors, such as high childhood mortality rates due to diarrhea, and the capacity of governments to manage and sustain effective programs. Ethiopia is an example of a country that could meet the criteria. It has the requisite infrastructure, governance and institutional experience for USAID water programs that have a transformative impact.
In order to meet our objectives, the strategy relies on partnerships, innovation, and sustainable approaches to development.
Leveraging partnerships is a key theme. In 2012, USAID joined Sanitation and Water for All, a global partnership of governments, donors, civil society organizations and other development partners working together to use scarce resources more effectively. USAID is partnering with the Coca-Cola Co. to address community water needs in developing countries around the world, with a combined commitment of over $31.5 million. We have partnered with a range of public and private sector organizations, including joining with Rotary International in nearly 250 communities in the Dominican Republic, Ghana and the Philippines to develop water and sanitation projects.
One example of USAID's focus on innovation in the WASH sector is the Development Innovation Ventures (DIV). Through WASH for Life, a partnership with the Gates Foundation, DIV is testing and scaling promising, cost-effective solutions in water, sanitation, and hygiene. DIV recently announced its biggest award yet to the Dispensers for Safe Water program. This grant will scale safe drinking water to more than 5 million, including 1.6 million children, over the next three years. DIV is one of the ways the Agency is integrating innovative approaches into how we do business.   In another example, USAID has been working with  its Global Development Alliance partner Rotary International to develop and test a tool kit to predict the likely sustainability of WASH interventions.
Ensuring long-term sustainability of water and sanitation infrastructure interventions is a central component of the strategy. The Ghana WASH Project seeks to improve rural and peri-urban communities in the areas of water, sanitation and hygiene by linking up with communities, local NGOs, government agencies, as well as international organizations working in the sector. Through a multi-level approach, the project works to build the capacity of local communities and organizations, and not only improve water, sanitation and hygiene, but also empowers the host country to promote sustainability and development well after the project has reached completion.
Looking ahead, we are fortunate to have a great team at USAID , along with highly skilled and valued  partners, who will implement a strategy which will benefit the lives of millions of people throughout the developing world.