Stone Family Foundation visits successful WASH programs in Kampong Cham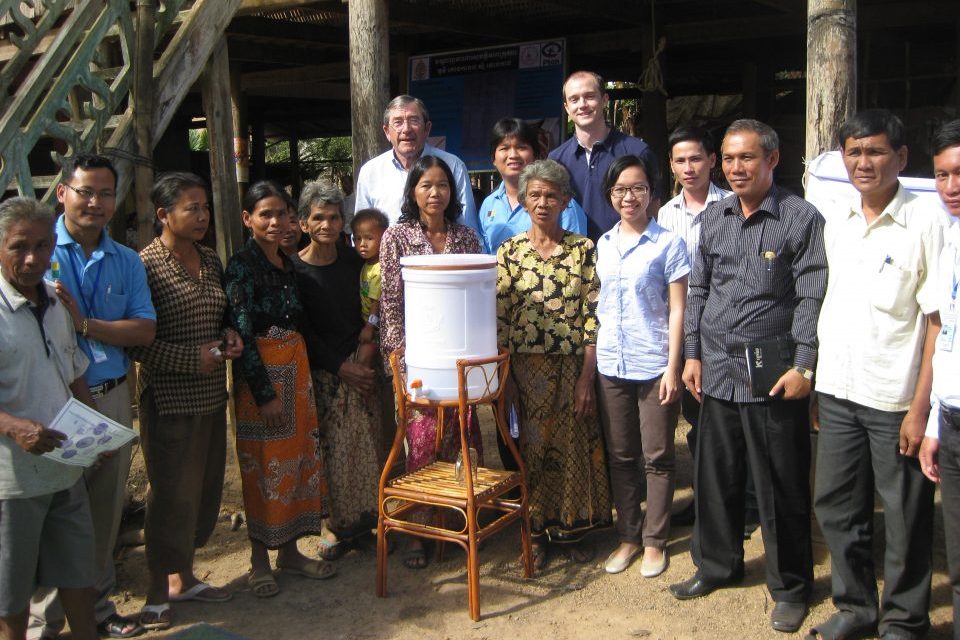 WaterSHED was honored to host John Stone, founder of the Stone Family Foundation, in Kampong Cham province 8-9 January, 2013. The Foundation is a key sponsor of WaterSHED's innovative Hands-Off sanitation marketing program.
During the site tour, Mr. Stone attended a community sales event for household water filters that was conducted by a local commissioned sales agent. He also met with representatives of area government and two businesses supported by WaterSHED to produce and sell safe latrines.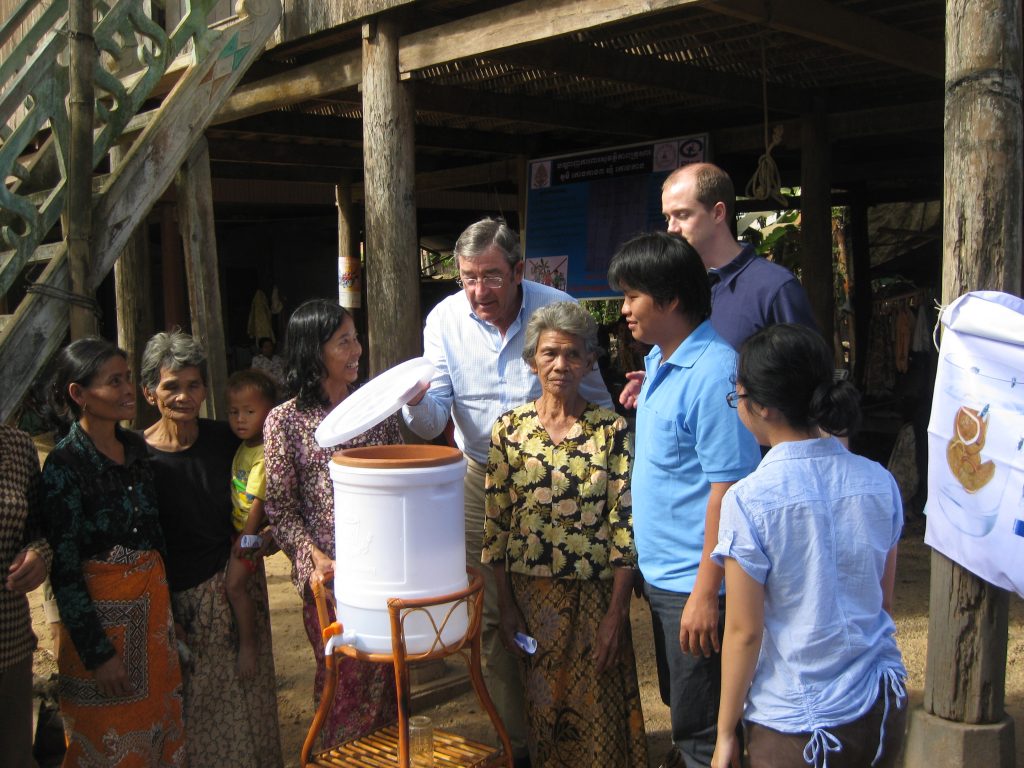 Mr. Stone's insights on marketing and sales strategies were welcomed by the WaterSHED team and their counterparts in the private sector – particularly as they related to the ways in which the teams can build on their remarkable success to date and reach further into un-served markets.
Talking with Mr. Stone about his successful recent expansion, Mr. Sen Sren Nov, a toilet supplier in Chikor commune, Kampong Cham reported, "I'm building a new house," with his increased revenue. During the dry season, this supplier focuses exclusively on latrine sales – a line of business that was negligible prior to his participation in WaterSHED's program beginning in July 2012. He proudly added that the part of his job that he enjoys most is meeting customers at their homes and explaining to them directly the benefits of toilet ownership. Previously a laborer making various concrete products, his company recently hired ten additional technicians across two locations in order to increase production capacity of concrete rings and other latrine components. "I love my job!" he exclaimed with a smile, noting that he has planned five community sales events for this month alone. Mr. Hengly Aun, Executive Director of WaterSHED, remarked, "It is great that now he has become a salesman! His skills and confidence have grown dramatically since we first met."
WaterSHED has seen many impacts on the lives of others through its work. Mr. Aun hopes to develop more training tools for high performing suppliers going forward and is pleased with the support from Mr. Stone and the Foundation.  "I'm glad he was able to visit and see our work. While we have challenges, we have great success stories as well," says Mr. Aun.