WaterSHED and WaterAid Host Practitioner Training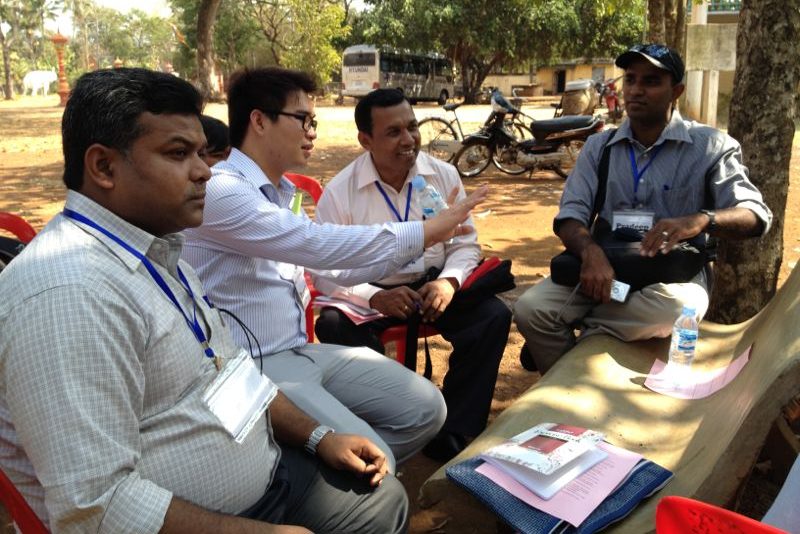 Over three intense days beginning 27 February 2013, WaterSHED and WaterAid-Australia are hosting an intensive training for organizations planning to implement sanitation marketing. Over 40 participants from 14 different countries are participating, intent to learn the practical how-to of sanitation marketing at scale.
Follow the latest @sanitationmark and @watershedasia on twitter.
Sanitation Marketing is a demand-responsive approach to increasing access to sustainable household sanitation at scale. Although interest in and experience with the approach is growing, it is still relatively new. In response to practitioner demand for resources and support, WaterAid Australia and the Australian-based WASH Reference Group* have launched the Sanitation Marketing Community of Practice (CoP). The purpose of the CoP is to bring practitioners together to improve the design, implementation and evaluation of sanitation marketing activities.
The current training hosted by WaterSHED in Kampong Cham Province, Cambodia is one of three global face-to-face trainings that will bring together field practitioners to learn more about how to do sanitation marketing on the ground. It is focused on developing steps, skills and resources within the sanitation marketing program cycle.
Objectives
Upon completing the 3-day training, participants will be able to: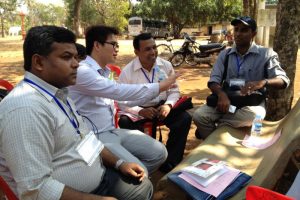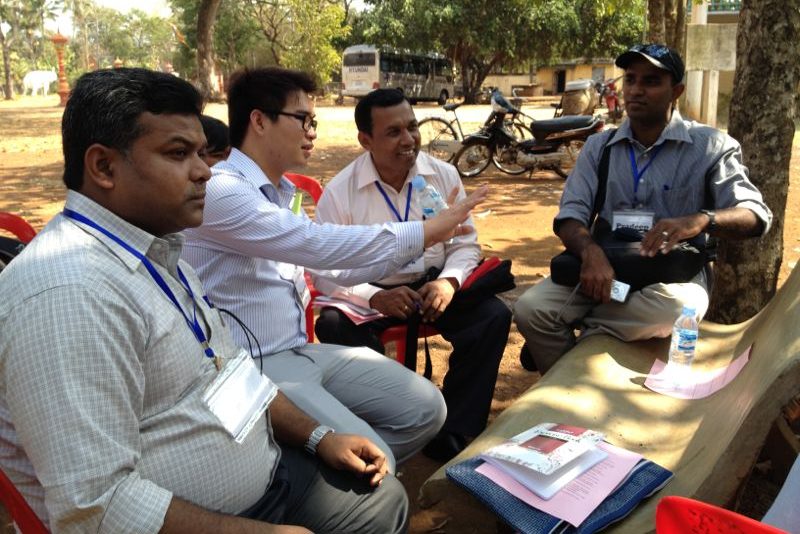 Understand the sanitation marketing approach, including key principles, concepts, and strategies, and how sanitation marketing compares and synergizes with other sanitation approaches, including CLTS.
Identify the key phases, roles, activities, resources and strategic decisions needed to design, develop and implement a sanitation marketing program.
Understand how demand and supply market data is used to identify an appropriate market segment and develop a basic sanitation marketing strategy.
Articulate specific opportunities and challenges for different actors (private businesses, government officials, program staff) in the development of sanitation markets.
Use field-tested tools and tactics to train and interact with key market players, including enterprises, sales agents and local government officials in Cambodia.
Trainers
The training will be co-delivered by two Lead Trainers:
Danielle Pedi, Independent Consultant, WASH Catalyst
Mimi Jenkins, Sanitation Marketing Specialist, University of California at Davis
* The WASH Reference Group is an Australian-based community of practice comprising 25 organisations working on water, sanitation and hygiene promotion in developing countries, including NGOs, research organisations and the Australian water industry. The Sanitation Marketing Community of Practice is supported by the AusAid Innovations Fund and managed by WaterAid Australia.