Civic Champions Inspire Sustainable Change (WEDC & UNC 2014)
Authors: McLennan, Lyn; Sieng Mai; Phav Daroath
Overview: This is a presentation of the proof-of-concept leadership development project Civic Champions implemented in Cambodia from 1 Jun 2013 – 30 Sep 2014
Abstract: Inspired by local leaders who have motivated their communities to make transformational change in sanitation coverage, WaterSHED is implementing a proof-of-concept leadership development project. Self-selected participants from two 'treatment' districts in rural Cambodia are engaged in a cyclical program of conferencing and coaching. Transformational change is rewarded through a combination of output-based financial and non-financial incentives. Significant improvement in sanitation coverage, including villages with 100 percent sanitation access is targeted. We are evaluating the effectiveness of the methodology to catalyze civic champions to enable more rapid and cost-effective means to reach total sanitation. Among other indicators, we are measuring the number of latrines sold, using neighboring (non-treatment) districts as reference points for comparison. Qualitative transformation is captured, through the mentoring program, documentary videos and small case studies. Early indications are that the enabling civic officials to enhance their leadership capacity, is cost-effective, sustainable and applicable beyond sanitation.
Download the WEDC-2014 / UNC-2014 presentation
Download the conference paper
Presented at the 37th WEDC International Conference (15-19 Sep 2014)

WEDC is one of the world's leading education and research institutes for developing knowledge and capacity in water and sanitation for low- and middle-income countries. The WEDC International Conference is a highly respected, global platform for practitioners, decision makers, academics and researchers who lead water and sanitation innovation in developing countries.
Presented at the University of North Carolina's Water & Health Conference (13-17 Oct 2014)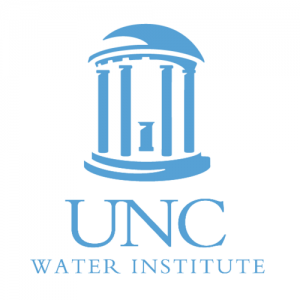 The 2014 Water and Health Conference: Where Science Meets Policy, organized by The Water Institute at UNC, considers drinking water supply, sanitation, hygiene and water resources in both the developing and developed worlds with a strong public health emphasis.