WaterSHED-supported suppliers sell 50,000 toilets to rural consumers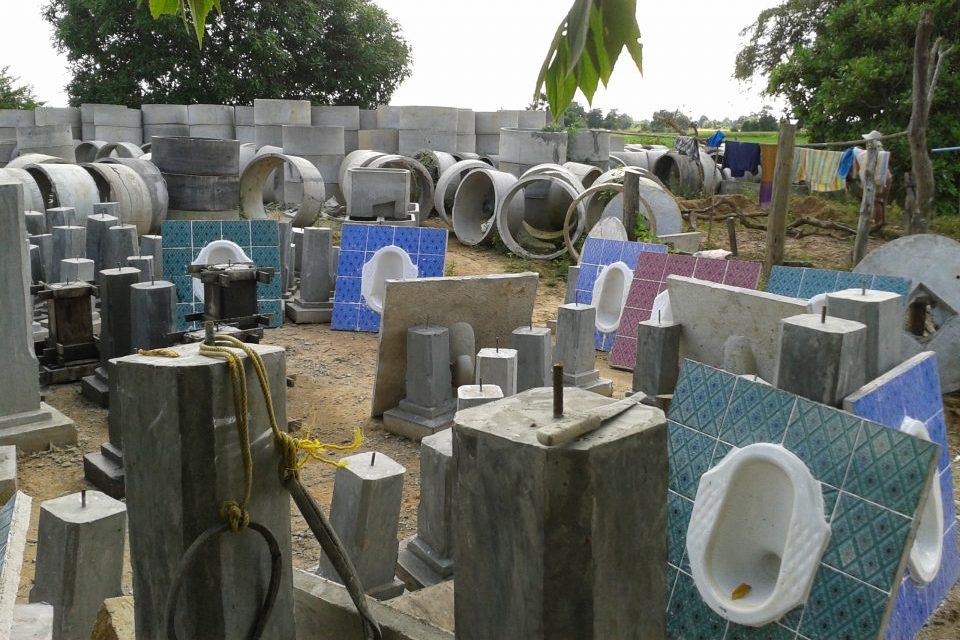 PHNOM PENH – WaterSHED is excited to announce that more than 50,000 toilets have been purchased by rural Cambodian consumers since January 2011.  Entrepreneurs across 6 provinces have invested in growing their businesses as part of WaterSHED's Hands-Off Sanitation Marketing and as a result have provided over 235,000 rural Cambodians with access to safe sanitation.
"Reaching 50,000 sales is a huge milestone for sanitation marketing and it demonstrates that rural consumers are ready to invest in owning their own toilet," says Mr. Aun Hengly, Executive Director of WaterSHED.
WaterSHED developed the market-based Hands-Off approach to engage local leadership and enable enterprises to improve access to water, sanitation and hygiene products and services. It also produces significant gains in rural employment, with more than 850 new jobs created as a result of local production and sales activity.
"Before I did not know that this [toilet] business is very good.  Since the WaterSHED team has helped me to inform people about sanitation and the benefits of using toilets, my business is growing much bigger," stated Ms. Mon Rin, a supplier from Takeo Province.
In fact, actively engaging potential buyers of latrines can be big business. An estimated $2 million in sales have been made by WaterSHED-supported suppliers like Ms. Mon. Of the more than 160 suppliers actively producing and marketing, many are now selling 10 times more product per month than ever before.
25,000 Tonnes of Human Waste
The economic and public health benefits of safe sanitation are substantial. Fifty thousand toilets can prevent an estimated 25,000 tonnes of faeces from being deposited into the environment every year.
WaterSHED aims to double this effort in the next 18 months and you can follow the team's progress by visiting: https://watershedasia.org/sanitation-marketing/
#####
WaterSHED (Water, Sanitation and Hygiene Enterprise Development) engages local enterprises and government in the development of sustainable market-based approaches that empower households to be active and informed consumers of water, sanitation and hygiene products and services. Through an innovative market-based approach known as Hands-Off WASH marketing, WaterSHED aims to reach more than 100,000 households with improved sanitation and provide access to safe water and hygiene products in order to significantly improve public health in rural Southeast Asia.
For more information, please contact Mr. Mesa Lang, mesa@watershedasia.org
www.watershedasia.org  @watershedasia