Sales agent profile – Phan Saroen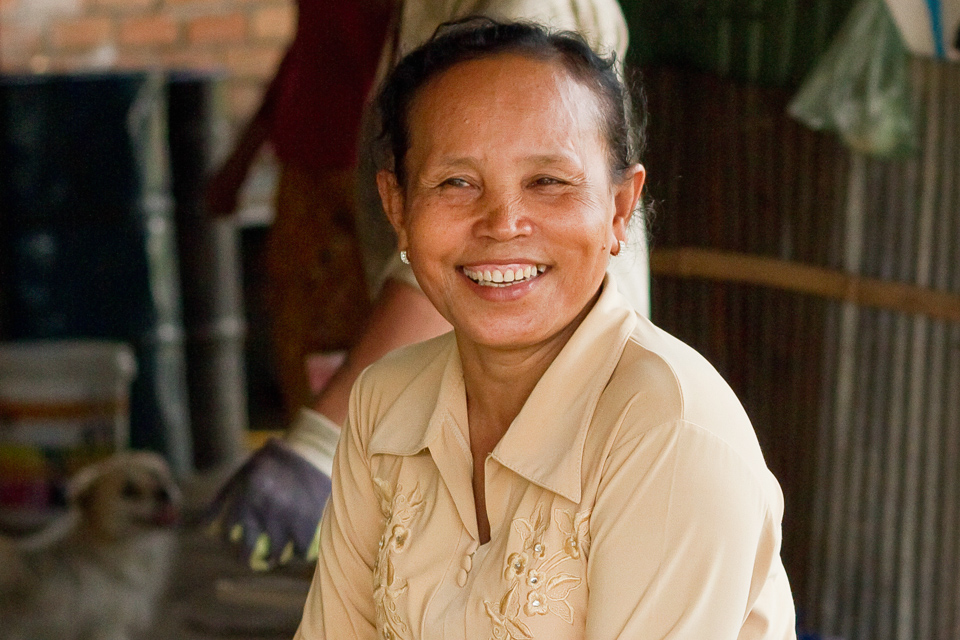 Before Phan Saroen became a toilet sales agent in Soutip commune, she was the CCWC member responsible for hygiene and sanitation. She was off and running soon after attending some WASH-M supported training and demo sales events. But it felt strange at first: in the past she had explained in very general terms about hygiene and health, but now she had a lot more tools to help persuade people to buy – and an actual product to offer them.
Phan Saroen's strategies included comparing a toilet to a mobile phone and asking villagers to think about which is more of a priority. When people say they have no money, she asks them about their assets. 'If you don't have money, you can sacrifice a ring or necklace and then you can buy it. If it is harvest season you can sell only 2kg of rice and you can buy it.'
In the 8 villages in her commune, Phan Saroen goes door-to-door and conducts sales events each month. She sold 57 toilets in her first 4 months, and has plans to sell much more. One of her biggest challenges is convincing villagers where a previous project has given away subsidized materials. 'In my commune there is an NGO that says they will give away toilets for free. Some villagers decide not to buy because they are waiting for the NGO to give them one, even though they have the money…' Although they may be able to invest, they continue to wait. But how long can they wait, wonders Phan Saroen? She hopes her sales messages can persuade them and wants to see word of the low-cost toilet spread. There is no need to wait anymore.