Civic Champions Project to Take Hands-Off Sanitation Marketing to the Next Level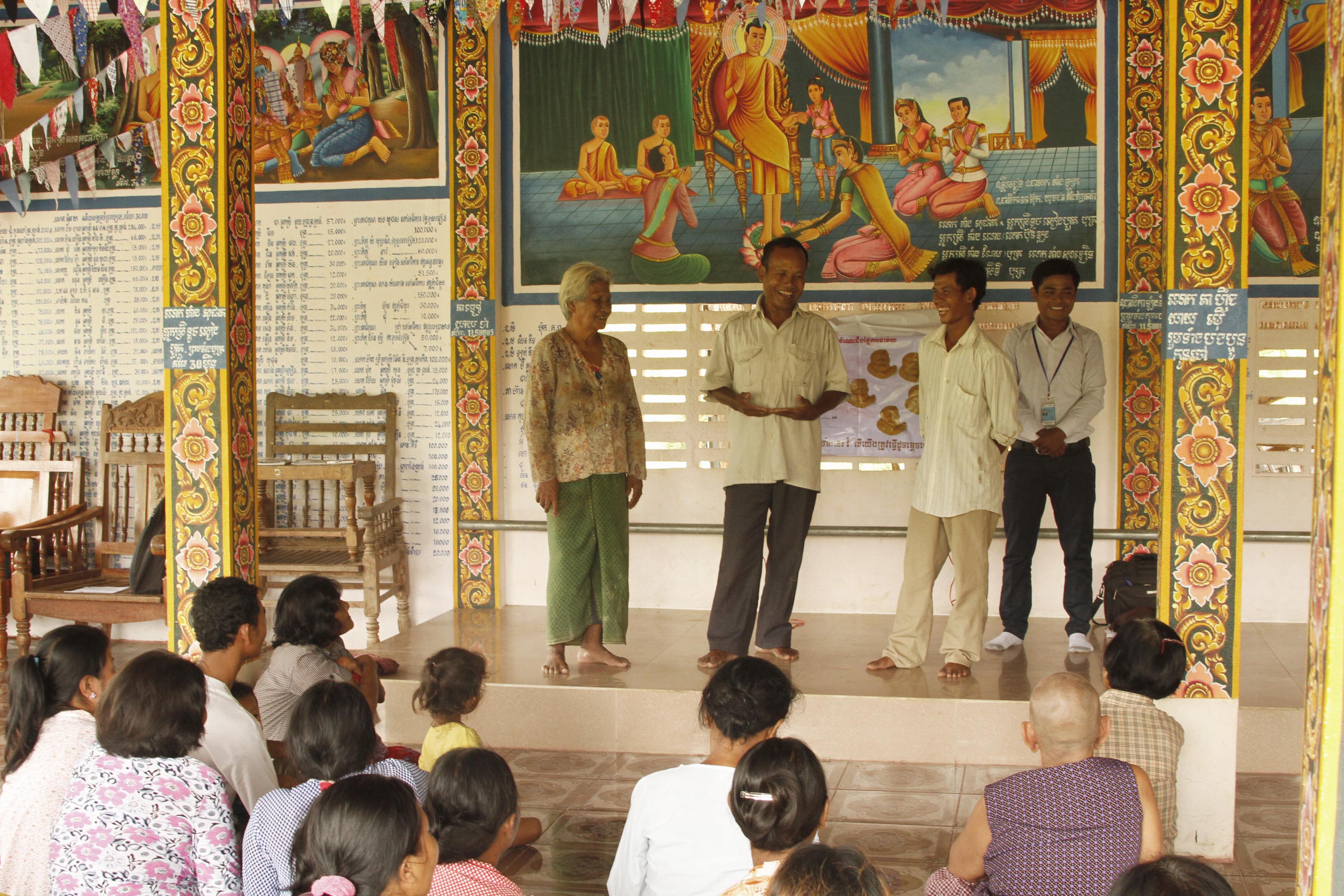 PHNOM PENH – Grand Challenges Canada has announced Aun Hengly, WaterSHED Executive Director, as a recipient of the 2013 Stars in Global Health Award. This award recognizes his leadership to catalyze the market for sanitation in rural Cambodia, enabling the purchase of more than 50,000 latrines unsubsidized latrines in just over 2 years.
"This award enables WaterSHED to explore other mechanisms to take the market-based approach to a new level. By understanding more about local leadership engagement, empowerment and motivation, our new 'Civic Champions' project will help us trigger civic leaders to strive for even greater change in their communities," said Aun Hengly
Inspired by the remarkable achievements of more than forty civic leaders who spontaneously harnessed the new opportunity to access to low cost, high quality latrine products and led their communities to full sanitation coverage, WaterSHED proposes to develop, test and compare the effectiveness of two innovative investment approaches to cultivate the emergence of champions in local government to bring sanitation equity and change to rural communities.
The one-year project will commence in June 2013 in matched districts in Kampong Speu province.
"This is such an exciting opportunity for us, and we hope that the leadership training, practical support and benefits we provide to local civic leaders will bring even bigger success to the sanitation marketing project," said Sam Vanna, WaterSHED Area Manager in Kampong Speu province.