Advisory Group Highlights Importance of Sustainability in Leadership Development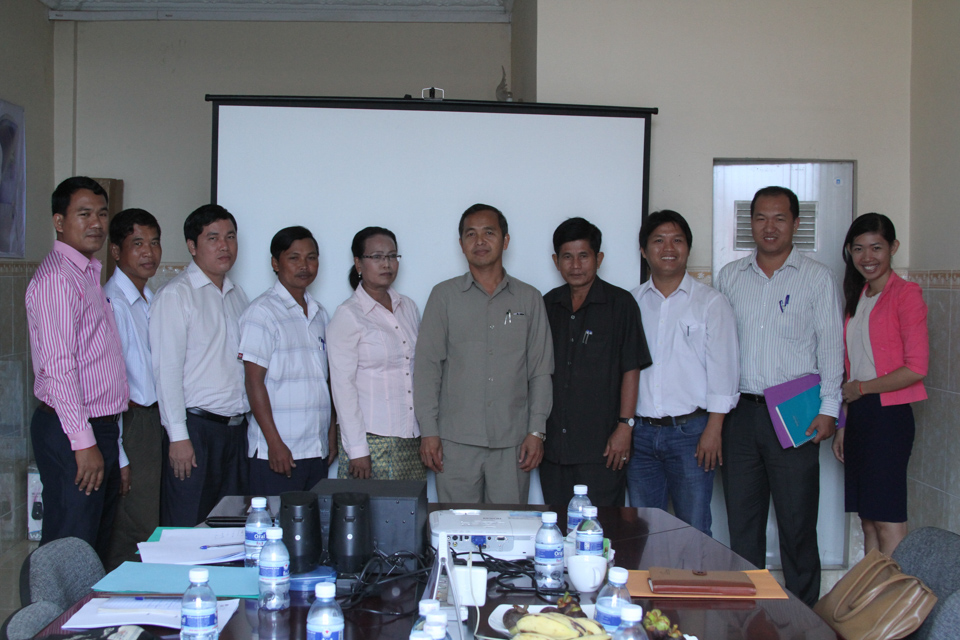 PHNOM PENH, CAMBODIA – "Our ancestors could build Angkor Wat, why can't we build a toilet?" asked His Excellency Chan Dara, Deputy Governor, Kampong Speu during a meeting of the Advisory Group for WaterSHED's Civic Champions project. The purpose of the meeting was to reflect on the progress of civic leadership development program targeting commune councilors in two districts of Kampong Speu province.
WaterSHED's Civic Champions program supports a Leadership Community of Action comprised of commune councilors working to develop their leadership potential in order to raise standards of living in rural areas. Over the course of 1 year, participants join a cyclical 90-day program to discover, develop and deliver their leadership capability. The program is about transforming values, mindsets and behaviors, creating a dynamic leadership community.
As agents of change, they lead collective action towards the attainment of total sanitation and other essential development priorities. The project uses participatory methods to monitor progress and actively shares results with the wider community, including media and government.
Aun Hengly, Executive Director of WaterSHED, noted "we have a long view of sustainability of the program. First, we have been working with commune councilors to help them realize their leadership potential. At the same time we involve government institutions such as the Ministry of Rural Development and the Ministry of Interior, so they could adopt this approach and use it for the long run".
Through a year-long series of leadership conferences with ongoing coaching and peer learning, WaterSHED believes that commune councilors can use inspiring leadership behaviour to make significant positive changes in their communities. Among several areas of community development, leaders are working towards total sanitation, improved infrastructure, education, and health.